Donate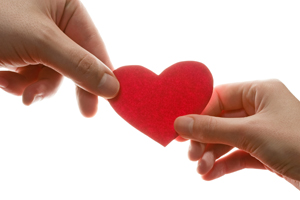 Supporting Your Community
We greatly appreciate your interest in supporting Catholic Charities of Broome County. Your contributions are very important to us, and help us to continue this important work in our community. Donations can be made to Catholic Charities, and we will designate them where the need is greatest or you can specify a certain program that you wish to contribute to.
Once we receive your donation, Catholic Charities will mail you an acknowledgement letter that can be used when filing with the IRS for tax deductions.
Your gift will make a difference. 90% of our revenues go directly to client services.
How To Donate
Donate Online

Use the form below to donate to Catholic Charities using Visa, MasterCard, American Express or your Discover card.

Donate by mail

Send your donation with a cover letter that includes your contact information and the name of a program you'd like to target your contribution to, if you prefer one.

Mail your check or money order to:

Catholic Charities of Broome County
232 Main St. Binghamton, NY 13905

Donate by phone

Using your credit or debit card, call 607-729-9166 and someone will be happy to help you place your gift.

Make a Pledge

Catholic Charities will be honored to receive, on behalf of those in need, gifts of Stocks, Estate, Endowments, Property, Retirement Assets, or Life Insurance: Call 607-729-9166 and ask to speak to the Executive Director, or click below to pledge online.
Thank you, on behalf of Catholic Charities, the community and all of those in need!
---